South Wind Mask - Woodfired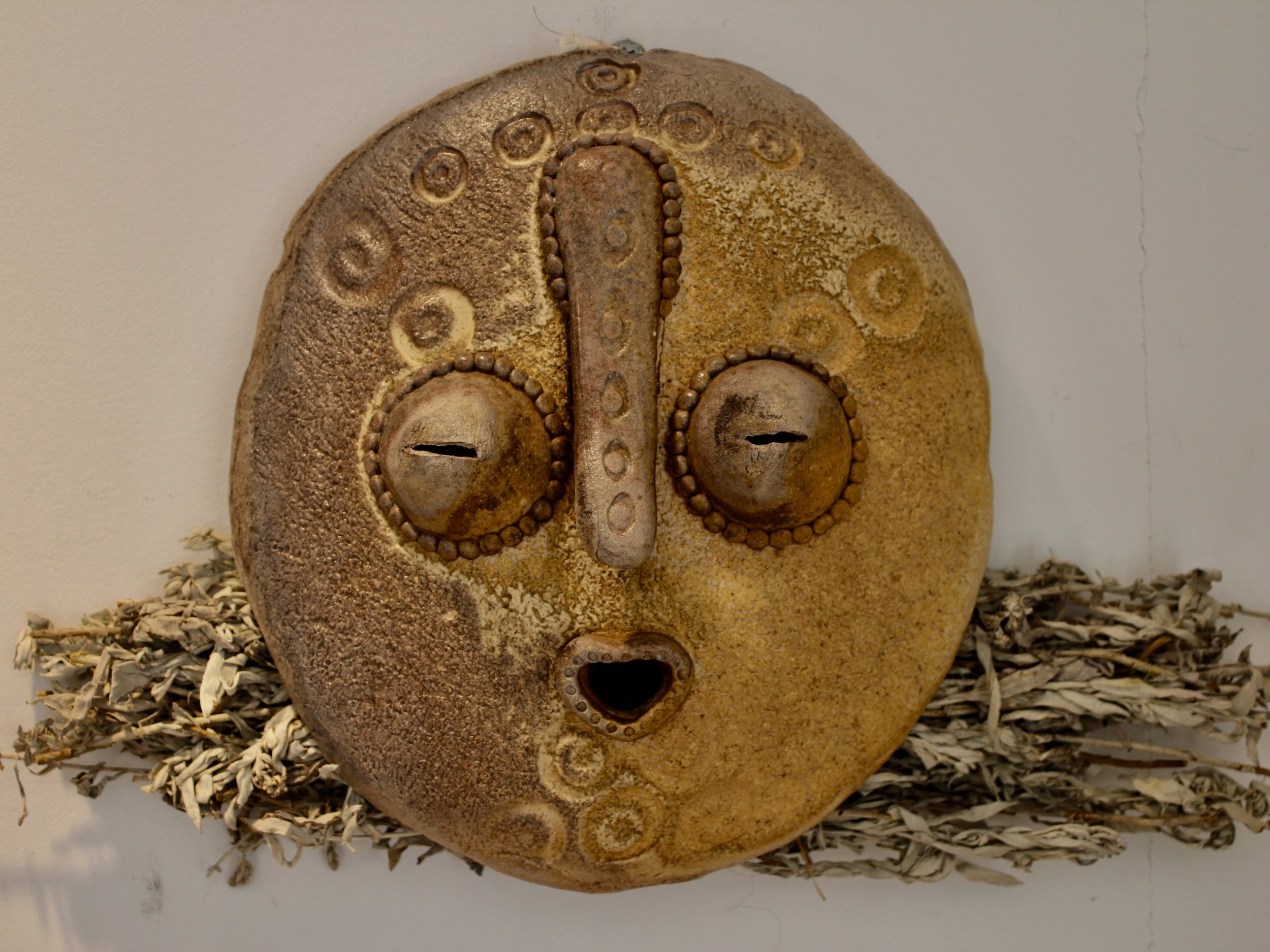 South Wind Mask - Woodfired
This mask was woodfired for 8 days. It went into the kiln as raw clay, no glazes or slips, and emerged painted by fire and melted ash.
All cultures carry a tradition of living connection to the cardinal directions. Just like any relationship, it is alive, always changing, and open to interpretation. Traditions offer a doorway into this understanding and it is up to us to integrate it as a living piece of how we relate to the world.
For me, the South is the final stop on the clockwise wheel. At the end of a cycle, it brings wisdom, gratitude, and a great appreciation of connection to all our relations. Wisdom from the South comes in the form of discernment, helping us to find relationships that are the most nourishing to our vitality and health. This discernment helps us to connect more fully to all things, in turn, birthing a natural joy of living. Through this joy, we're shown our unique gifts and asked to share them with our chosen family. The cycle is endless.